Freelance Computer Graphics and Illustration
Welcome!
I am a New York based Art Director with a diverse portfolio of clients and artwork. Please browse through my site for a good introduction to my work. The Gallery section is an area I am currently expanding, so please check back soon for more artwork. My Resumé is a good overview of my skills and clients.
I offer a wide range of digital illustration and graphic services geared towards several industries. My clients range from small to large businesses, as well as individuals. All jobs are handled with a high level of personal service and great attention to detail.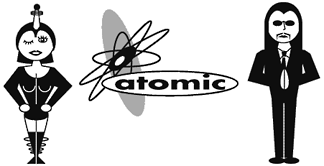 News:
I have recently added a lot of artwork to the Gallery. If you haven't visited for a while, or are a new visitor, be sure to take a look! I've added a second gallery page covering artwork for licensed character designs (I've worked with properties such as Disney, Warner Bros., and Nickelodeon). Soon to follow will be more samples of ad work, packaging, and some Rugrats and Looney Tunes designs. Stay tuned!
D[AI]sy
My tribute to artificial intelligence (AI). Check out "D[AI]sy" in the book "Photoshop and Illustrator Synergy" from IDG Books Worldwide.

Download the pdf file to find out how I did it:
DaisyTip.pdf (300K)
Acrobat Reader 2.1 or later needed to view (available from Adobe)

I'd love to read your comments!
---
Feel free to contact me via email.
I would love to hear from you regarding my web pages.
Inquiries from potential clients are also welcome.

Check out GonzoLand for another cool web site!

All material (except "Made With Macintosh" logo) Copyright 2000 Andrew M. Faw